Our Team
At Upper Cut we pride ourselves on our great customer service going the extra mile for each and every client. Upper Cut is an award-winning salon where the team are continually developing their skills to offer the best standard of hairdressing possible. Within the salon we have a professional team who work together with stylists, make-up artists, technicians and photographers. We are Wedding and Prom specialists and can offer a complete package whatever your needs.
Meet our professional and friendly team!
Managers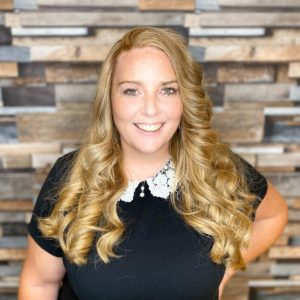 Laura
Laura has worked at Upper Cut for 13 years and has worked her way up from Saturday girl to Senior stylist, assessor, IQA, trainer and in June 2014 took ownership of the salon. Laura has a strong vision for moving the salon forward whilst still holding the Upper Cut values and mission statement. She trains up and coming hair stylists both for Upper Cut themselves and the top salons in Weston and the surrounding areas. Laura works full time 2 of her days being in our academy where she loves to share her skills. In the salon she carries out all services and loves all aspects of hairdressing, she has a passion for hairdressing and colouring/knowledge is Lauras strengths.
As Laura trains in our in house academy her working hours in the salon are:
Please call the salon to book your appointment with Laura
Laura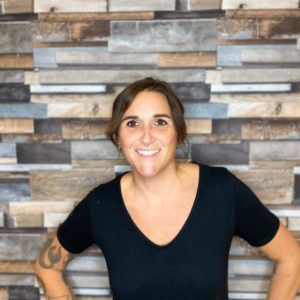 Gemma
Gemma has worked at Upper Cut For 22 years taking a few years break, during this time to have her 3 beautiful daughters. She has now become our salon manager and enjoys all aspects of hairdressing, Colour and cutting are her specialities.
Gemma
Senior Stylists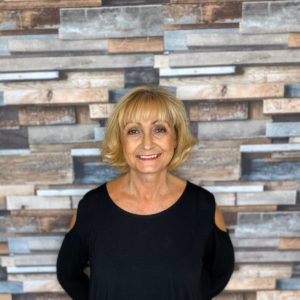 Bev
Bev has been with us at Upper Cut for 25 years, she has diplomas in perming and colouring. She is fun to work with, can always put a smile on your face and has amazing experience in unique blow drying. Not only is she one of our senior stylists, but she has been an Assessor and trainer in our Academy. Bev is very creative when it comes to cutting and styling hair. She is always up for a challenge and is very good at understanding what clients want.
Outside of work Bev is an active member of award winning Worle Musical Theatre Company, where she has played lead roles and has been part of the production team for several shows.
Bev works part time on these days as she works in the Academy at the beginning of the week.
Please contact the salon if you would like to book an appointment with Bev.
Bev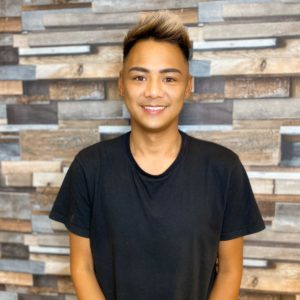 Calvin
Calvin has been with Upper Cut 12 years. He has a strong passion for gent cutting and is a great barber. Calvin also has an NVQ level 2 and 3 qualification in ladies hairdressing. His creative colouring skills are exceptional and he is great at giving you that change you may be after. Calvin has a way about making all of his clients feel great after they have been in his chair for their service, and personalises all his services to suit individual client needs and lifestyle.
Calvin is available on:
Please call the salon to book your next appointment with Calvin.
Calvin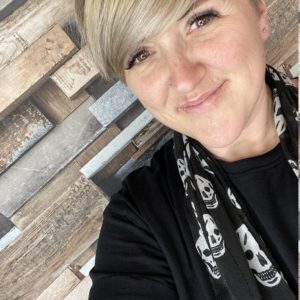 Mel
Mel has been with us since September 2019 she is a very creative stylist with a passion for restyling and short hair with creative colouring. Mel is also our waxing specialist for both eye brows and legs and enjoys beauty as much as hair.
Saturday
every other 8.30 - 16:00
Mel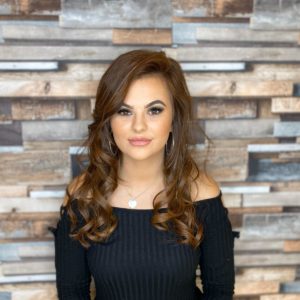 Sasha
Sasha
Apprentices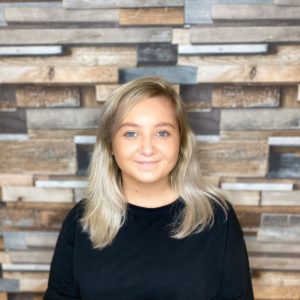 Sophie
Sophie
Receptionists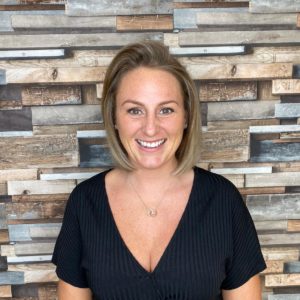 Leah
Leah is our front of house, she has great experience in customer service and ensures to offer the best service for all our clientele is delivered to a high quality. Leah is extremely helpful, organised and efficient at dealing with all enquiries promptly, she greets every client with a smile and a warm welcome. please feel free to call Leah with all enquiries you may have where she will be more than happy to help and ensure your experience with Upper Cut meets your full expectations to a high standard.
Leah is available in the Salon:
Leah